IG LT1000P - 6 Month / 200 Gallon Capacity Replacement Refrigerator Water Filter (NSF42, NSF53, and NSF401) ADQ74793501, ADQ75795105, or AGF80300704 , White

         Compatible with the following refrigerator model numbers:
LFXC24796, LFXC24796D, LFXS30796, LFXS30796D, LMXC23796, LMXC23796D

LMXS30796, LMXS30796D, LMXS30796D/00, LMXC23796S, LMXS30796S/00, LMXS28626D

LSFXC2496D, LSXC22396, LSXC22396S, LMXS30796S, LMXS30796D, LMXC23796S

LMXC23796D, LFXS30796S, LFXS30796D, LMXS28626D, LFXC24796D, LFXC24796S

LSXC22396S, LSXS26396S, LSFXC2496D, LSXC22396D

Compatible water filter part numbers: ADQ74793501, ADQ74793502, LT1000P, LT1000PC, LT1000PCS,LT-1000PC, MDJ64844601, 46-9980, 9980

Compatible air filter part numbers: LT120F, ADQ73214402, ADQ73214403, ADQ73214404, ADQ73334008, 46-9918, 469918, and 9918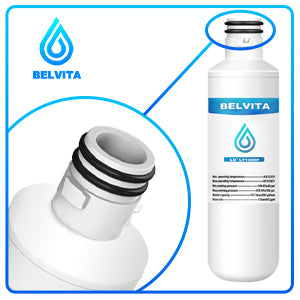 Tested and Verified Performance
BELVTA LT1000P refrigerator water filter is tested and certified to NSF 42 and 372 by IAMPO R&T, a non-profit organization recognized by the international and governments.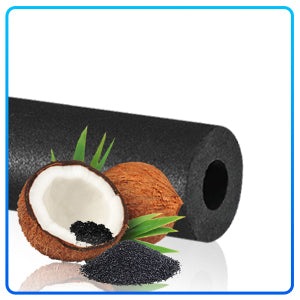 Highly Effective Carbon Filter
Made from natural coconut shell, activated carbon filters are most effective at removing removing chlorine, particles such as sediment, taste and odor from water.


Better Taste
It is very easy to install the freezer filter with no tools required, and you can enjoy clean and healthy filtered water without worries. These replacement water filters promise refreshing and better taste of water for you and your families.



IG LT1000P - 6 Month / 200 Gallon Capacity Replacement Refrigerator Water Filter (NSF42, NSF53, and NSF401) ADQ74793501, ADQ75795105, or AGF80300704 , White
Replacement filter
Works as well as the factory original but a t a fraction of the cost